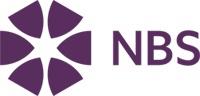 Martin was clear, concise and professional. He is a very experienced user from a construction background. He took the class through each task step-by-step, which slowly built up our knowledge a step at a time. He nicely allowed for questions, as the training proceeded along. I would definitely recommend Martin to anyone that wishes to get a good understanding, at introductory level, over a very short time. – Do you have any other comments about today's session?
9/10

– How would you score the content of today's course?

10/10

– Thinking about the pace and delivery of the session, how would you rate today's trainer?

10/10

– How knowledgeable was the trainer?

9/10

– How well do you think we achieved the aims and objectives of the session?

10/10

– How likely are you to recommend Training from NBS to colleagues or friends?
Michael Whelan – 27 Apr 22