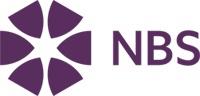 Very good session - covered a lot of ground due to the large range of NBS experience level within attendees. Good pace and good humour throughout the day - very enjoyable . – Do you have any other comments about today's session?
9/10

– How would you score the content of today's course?

9/10

– Thinking about the pace and delivery of the session, how would you rate today's trainer?

10/10

– How knowledgeable was the trainer?

10/10

– How well do you think we achieved the aims and objectives of the session?
Lloyd Fenemore – 06 Aug 15